Join us at our 2nd Annual Sporting Clays Charity Challenge in 2024.
Will your team win top shooter?
Check back soon to register your team.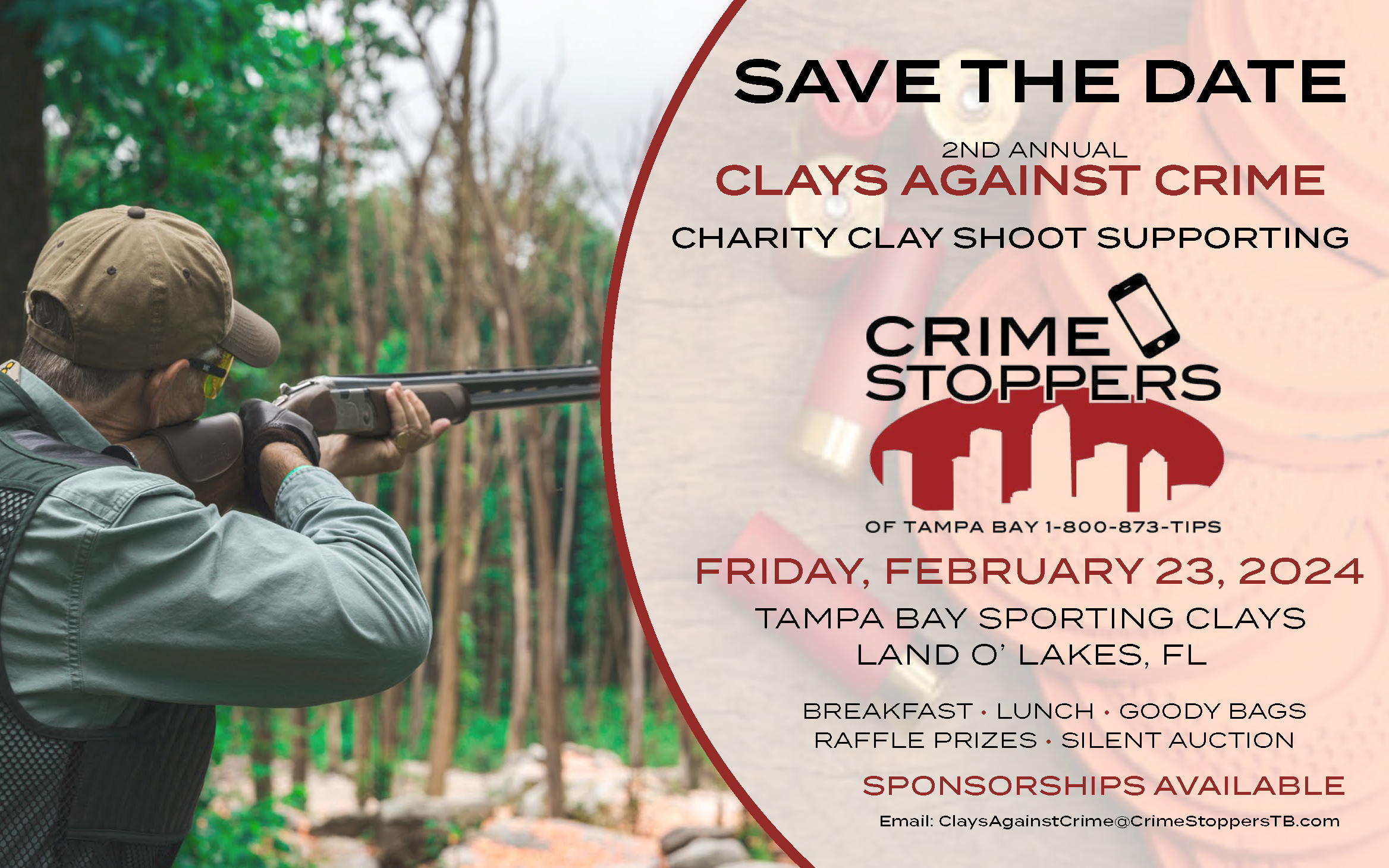 Sponsorship Opportunities are Available. Contact us to show your support.
Support Your Local Crime Stoppers Program. Help us to make Hillsborough and Pasco Counties a safer place to live, work and raise a family.
Crime Stoppers of Tampa Bay is a community based non-profit, 501(c)(3) tax-exempt organization (#85-8012702626C-1) that has assisted law enforcement agencies for 35 years. We are funded by private donations, fundraising and a grant from the Crime Stoppers Trust Fund. NO TAX DOLLARS are involved. 100% of the profit will benefit the organization.
FL REGISTRATION #CH8036 - "A COPY OF THE OFFICIAL REGISTRATION AND FINANCIAL INFORMAITON MAY BE OBTAINED FROM THE DIVISION OF CONSUMER SERVICES BY CALLING TOLL-FREE (800-435-7352)
WITHIN THE STATE. REGISTRATION DOES NOT IMPLY ENDORESEMENT, APPROVAL, OR RECOMMENDATION BY THE STATE."